Thermal PVC Card Printer vs Inkjet PVC Card Printer
Usually, both types of printers are used for digital printing Smart PVC ID Cards but produced smart id cards' print quality and manufacturing cost both have a huge difference. Buy PVC id card printers online keep in mind these major factors it may help you to choose the best plastic card printers.
Let's understand how printers work.
Thermal ID Card Printer Application
A thermal id card printer works as digital printing technology. Due to the heated printhead during print, the heat-sensitive ribbon ink is transferred to the PVC cards. It requires a thermal resin ribbon and an average-speed thermal id card printer of 100 cards per hour.
Ink transfer technology is based on sublimation print and the thermal id card printer is specially made for id card printing only.
Inkjet PVC Card Printer Application
An inkjet printer uses liquid ink, the ink is sprayed directly on the PVC cards in very tiny dots (0.3-10 picoliter) with edge-to-edge printing. The printer head works on piezo technology based. The average speed of printing is very low compared to the thermal id card printer. Hardly you can print photo quality 15-20 cards per hour but the printing cost comes round INR 10-12/-each.
Inkjet printers are commonly used for photo printing, and color document printing.
Note: Inkjet printer manufacturers do not recommend id printing but it can be printed. make sure if you start doing its warranty lapses.
Find the Difference Between Thermal PVC Card Printer vs Inkjet PVC Card Printer
Top Pick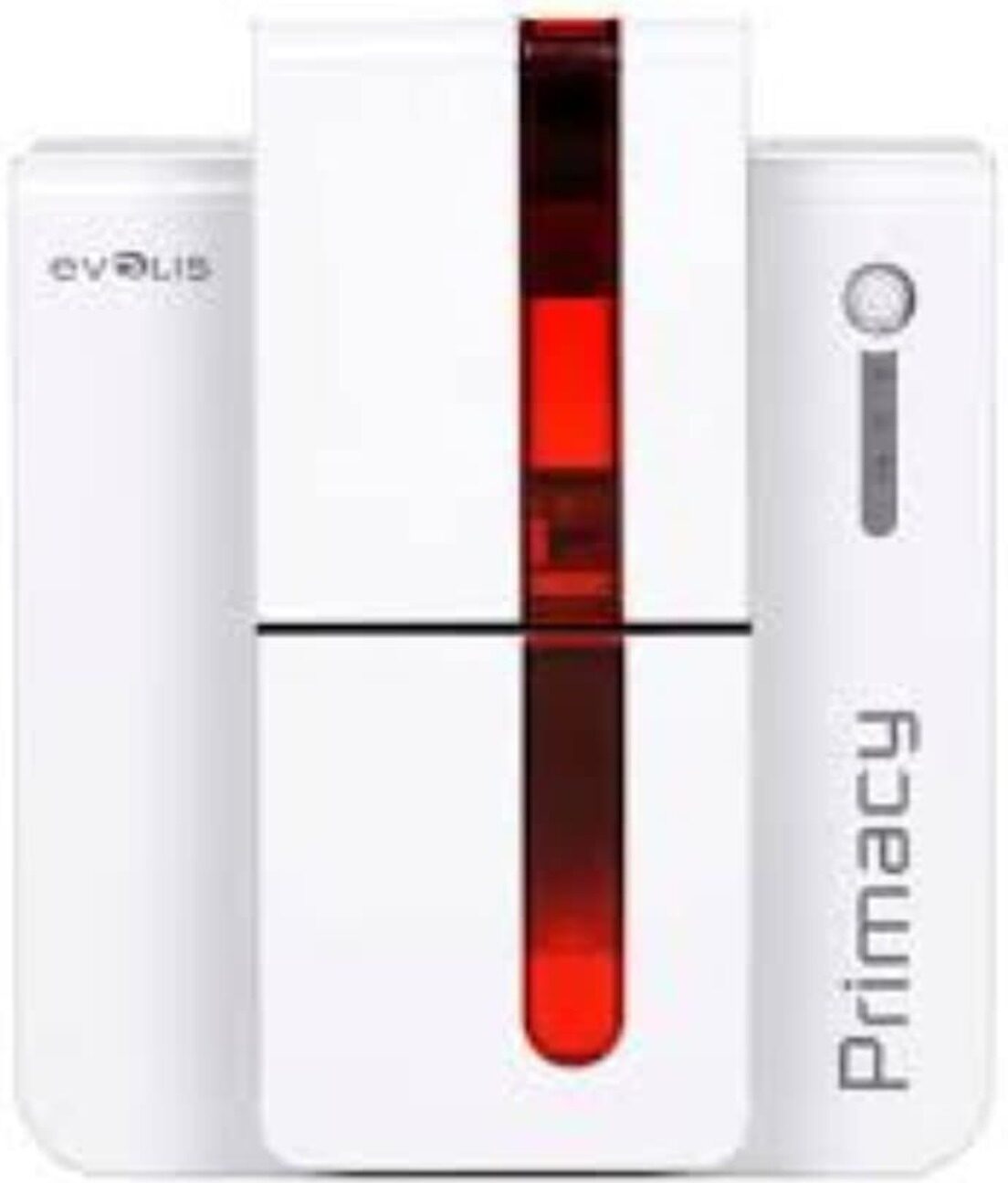 THERMAL ID CARD PRINTER
Printing Technology is based on sublimation printing.
Printing speeds up to 125 cards per hour.
The ID cards can be printed on both sides at a time.
A thermal id card printer is specialized for id card printing.
It uses thermal resin ribbon with YMCKO/YMCKOK format.
The print is fade-proof, scratch free, and long-lasting.
The printer cost a little higher than INR 45K.
Most of all thermal printers can print 300 or 600 DPI.
Top Pick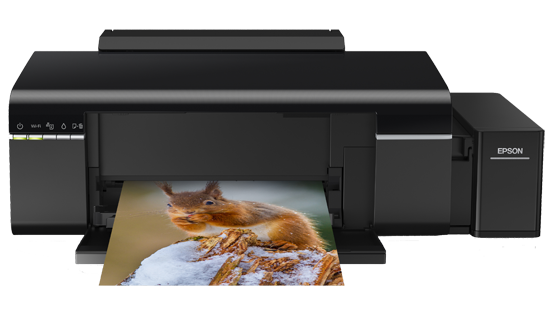 INKJET ID CARD PRINTER
Inkjet Printer works on piezo technology.
15-20 cards per hour.
Each time printed one time. It required turning back and reprinting the opposite side.
Usually, used for printing on photo paper and colored documents but id cards can be printed.
Liquid ink CYMK format.
The ID cards fade in straight sunlight and might be scratched during printing or later.
The ideal inkjet printer for id card printing range starts from 15K and above.
Inkjet printers are able to print 1440 or more.
There are various factors to keep in mind, we can
choose the right id card printer
Thermal ID Card Printer vs Fusing Machine for ID Card
Nature of Business
Time Bounding
Print Quality Perspective
Printing Cost
Print Durability
Color Consistency
Print Possibility
Smudges
Card Printing Speed
Nature of Business
Thermal ID Card Printer–ADHAR SEWA KENDRA/
Suppose that you are running a digital Aadhar Kendra Sewa, you might have single aadhaar card printing order at a time and the customer asks for instant id cards, so choosing a thermal id card printer might be the best option for your business.
Fusing ID Card Making Machine – Corporate Business & School/Collage Supplier
If you supply id cards for corporate businesses as well as school students or corporate employees, fusing an id card printing machine might be the best option because ID card-making cost comes around 5-7 rupees each but it required enough time & labor cost.
Time Bounding
Thermal ID Card Printer – Hand-to-Hand/ Instant ID Card Printer
A thermal printer is an instant id card printer where cards get printed digitally, Usually, a thermal printer can print at least 100 cards per hour. Do not require enough time for print setup. You can show a sample of a PVC id card within a few minutes.
Fusing ID Card Making Machine-Next Day or Later
Fusing id card-making machines have to pass various channels (design, fusing & cutting). so it takes enough time but the good thing is you can make 20-100 cards at each cycle. It required a minimum of 1-2 business days to execute properly. If you have sufficient time go for the fusing machine.
Print Quality
Therma ID Card Making Machine – Accurate Color Printing
Make sure that you ordered special color (Pantone color) or brand logo printing on the card, you must choose a thermal id card printer because each and every card produced by a thermal id card printer are a uniform color.
Fusing ID Card Making Machine-Litte Compromising
Due to passing various channels of printing id cards in the printing fusing id card machine color might change because there are so many chances to happen. The final printed id card might be dark and light to the original design.
ID Card Price Per Unit
Thermal ID Card Printing Machine – High
Identity Card price is the major factor from a businessman's perspective lower making cost is better for profitability. The common price for thermal id card printing is INR 30/- for both sides of color printing.
Fusing ID card Making Machine- Very Low
Fusing machine printed id card cost comes very low as well as 7-10 rupees. looking for the cheapest id card-making machine go for the fusing id card-making machine.
Plastic ID Card Durability
Thermal ID Card Making Machine-More Durable
In terms of the durability of PVC id cards, using a thermal id card printing machine cards are thermal laminated and do not destroy sooner its a scratch-free, waterproof, and long-lasting. It can stand for 5-6 years long.
Fusing ID Card Making Machine-Low Durable
When it comes to durability fusing id card-making machines also do not fade color, are scratch-free, and waterproof but in some cause after some time cards dis-separate individual layers due to the improper fusing of dragon sheets.
Printability
Thermal ID Card Printing Machines- All PVC Card Printable
make able to print RFID CARD, CHIP BASED, and MAGSTRIPE easily does not affect embedded data chips. This card usually gets printed between 50-75 degree temperature. If your id card business is related to security devices or finances go for only thermal ID card printers.
Fusing ID card Making Machine – RFID & CHIP Based Card not Printable
The fusing machine is not able to print CHIP-BASED CARDS and RFID or any security or purpose cards.
Which thermal or Inkjet id card printer is better?
Both printers are used to print id cards but thermal id cards are is the fastest id card printer but a little expensive.
Inkjet printer is slow but cheaper and printing cost come very low.
What is the downfall of thermal printers?
1. Thermal id card printers are more expensive than regular printers.
2. Expensive in terms of printer price.
3. Limitation of colors and their vibrancy.