A laser (light energy converted into heat energy) is a type of energy used for the fabrication of metals and non-metals materials. Except for fabrication, laser technology is also highly used in print & advertising media for brand marking, energy, and etching on metal & non-metal material stuff.
Laser application is a very fast, cost-effective & precise process, compared to the traditional fabrication, and carving tools that produce a rough finish, a more time-consuming & pricy process.
As LASER's name denotes "Light Amplification of Emission by Radiation" is a technology based on light energy.
3D Printing and Laser Technology are both industry future is bright coming years.
Co2 Laser Technology Invention
Co2 laser technology was invented in America in 1963, by an Indian-born scientist named Kumar Patel. Still then being used in the professional, architectural, and industrial sectors. Find the ultimate guide on how laser technologies & machine works.
What is laser engraving? we have to understand the first laser engraving principle before making a buying decision for a laser engraving machine. Now a day branding through laser technology is trending in the brand-making space.
Even if it is marking a company logo on a metal plate, metal tag, fancy metal cards, barcode on metal products, or personalization of gift items. Laser engraving technology is a digital application feasible on metal, plastic, glass, fabric, wooden-made promotional items, and many more.
Laser Marking, Laser Engraving, Laser Etching, Laser Cutting, etc. All these words are very familiar to each other & but the difference is using of laser beam power, type of stuff, type of application & stuff thickness.
A laser can be applied to a flat, cylindric, and 3D shape object, even and uneven surfaces. Different types of shape products required a specific model laser machine that fits bulk laser services products.
There are 4 main key points 1. OXIDATION, 2. VAPORISE, 3. MELTING & CUTTING ACROSS, on behalf of laser machines works. Each type of application and material requires a different power supply laser beam to produce a better result. So let us understand laser technology in detail.
There are two types of laser processes 1. Fiber Laser and Co2 Laser.
Fiber laser is ideal for metal (brass, stainless steel, aluminum cooper, and its alloy for marking, engraving, & cutting applications.
Co2 laser is better for non-metal materials like wood, plastic, fabric, paper board, etc.
The Laser Nozzle, Focal Lens, Mirror, Laser Software, Laser Reasonator, and X & Y axis are the basic components where laser quality is controlled.
Relation Between Laser Power, Cutting Material Thickness & Time Consumption
Soft materials like paper, wood, and plastic required a lower power supply to cut the stuff. Electric power supply 10 watts to the 80-watt power supply is sufficient for up to 0.5-inch thickness for all non-metal stuff for marking, engraving & cutting applications.
Laser work on metals required a high power supply above 50 watts and more for professional works and industrial uses and construction required a more than 400-watt power supply.
A high-power laser beam required a shorter time on the same thickness stuff rather than a low-power beam even if it is metal or non-metal stuff.
Laser Beam
A laser is a type of process of using a lot of energy focusing to the tiny point that produces high-intensity energy to the intended object that makes it able to burn/vaporize/melt/cut even noticeable impact without hurting the rest area.
Laser Marking:
The laser marking machine principle is based on a low-energy power supply used for marking on the plastic substrate surface, wood, cardboard, metals, etc. This application is based on the OXIDATION principle. The simple & fast process does not require laser marking tools you need a laser marking tape to keep the product neat & clean. Laser marking power varies from substrate to substrate according to material density. Laser marking on brass or any metal required a high power supply compared to the non-metal stuff.
In this application, the Laser Burn Out Only the Upper Layer of the Substrate.
Due to the oxidation on the surface level, color is converted into black and became more visible. This process is also known as the discoloring process.
Only coated or upper layer is decolored.
Required a 2D design file format.
Acrylic Toffee | Metal Pen Printing | Laser Marking on LED Bulb | Medical Metal Device | Laser Marking on Leather and many more…
Laser Engraving
In laser engraving works, a laser beam act deep distance, even you can feel depth & see. The laser engraving process is multi-time faster than hand engraving. Engraving on metals required high power rather than non-metal materials.
A laser engraving machine supplies a high-energy laser power beam that VAPORATE THE INTENDED area from the object in the required shape & design that makes it more visible than the laser marking. Even you can see in your naked eye & you fill color also.
Laser engraving work is more technical as well as how deep design you want to engrave on the materials.
The melted material is vapourised at the same time when the laser is applied.
Laser engraving depth can be done from 0.02 inches – 0.125 inches.
To increase engrave depth needed to apply laser more passes.
It required a highly ventilated area to keep the atmosphere working area friendly.
Name Plate Acrylic | Wooden Crafting Works | Wedding Card Design | MDF Interior Design
Laser Etching
Laser etching is a process when the laser is applied to the substrate to keep in mind laser power that can melt the substrate, whether it is heavy metal or light metal each metal has a different melting point. Due to high heat, the surface of the substrate is melted and makes a contrast between the melted and rest area became more visible. It also required a high air pressure that help to
The maximum melted area could be 1 mm.
Need to be the constant power supply
Can be applied to metal and glass stuff to create an amazing design.
Foil Printing Block | Design Works On Glass | Hard Die Making | Glass Works Interior
Laser Cutting
This application is used for cutting apart from any intended materials in the design shape & letter. This application needed more energy to produce a high laser beam that can pass through materials and give a sharp edge. High wavelengths help to cut heavy thickness materials easily.
Suppose that you intended to make a laser marking, engraving & cutting on the same stuff respectively you are required maximum laser power. You have required a lower power supply for marking, medium power for engraving, maximum for cutting application, and respectively time consumption.
Laser cutting required a 2D & 3D design files. as well as STL, DFX file
Acrylic Box | Signage | Metal Letter |
Types of Laser Beam
There are 2 types of laser beam 1. Co2, 2. Fiber, Fiber laser is more accurate and has sharp edges. Each type of laser alignment is controlled with the focal lens. With the laser distance meter, the focal point can be managed. The laser is operated with the help of laser software that is able to calculate time and cost depending on laser fonts etc.
laser optics | laser unit |laser engraving acrylic setting | laser engraving design files | laser engraving depths | laser engraving dfx files | laser engraving equipment | laser engraving gifts | laser engraving glass | laser engraving gloss | laser engraving head | laser engraving images | laser engraving jeans | laser engraving keychains |l laser engraving logo | laser engraving name plates | laser engraving photo | laser engraving project | laser engraving products | laser engraving quotes | laser engraving quality | laser engraving uneven surface | laser engraving uses | laser engraving vs laser etching | laser engraving wood | laser marking anodized anodized aluminum | laser marking benefit | laser marking defects | maser marking depth measurements | laser marking definition|| laser marking frequency laser marking zink plated steel |
Custom laser mark products: Metal Engraving Pen | Sipper Bottel | LED Bulb | Leather Coater | Trophies | Acrylic Box |
Earlier, this method was used to done by handcraft men (skill person) with various digging tools and dye casting processes. Branding was produced through dye casting a low-quality product in terms of equal depth and content sharpness.
But now engraving & carving works are done digitally in 2D and 3D product shapes with an accuracy of 99.9% with CNC machines.
"Laser engraving technology is based on supplying laser beams to the intended object digitally. These laser beams burn the upper layer of the product (coating) and created the intended design we had to send from the computer device. Produced marks are permanent."
Usually, making a mark on the substrate is based on the laser power. Low-density made materials require a lower power supply whilst high-density products consume high power laser that vaporizes only the upper layer.
When a higher density of laser beam is applied to the stuff, it burns a layer deeper known as Laser Engrave. Deep engraved material makes it easy to fill manual colors well as registered logo or brand name
The high power of a laser beam that crosses through the material and sets apart material from the whole is known as Laser Cutting.
All the above terms are totally based on the amount of supplying power of beam onto the materials. During marking, engraving, and laser cutting create waste burns, melt or vaporize it depending on the materials used.
Laser printing technology was invented in the year the 1960s. The demand is increasing day by day. Highly used in the commercial and promotional manufacturing unit for branding purposes.
Customized Laser marking products: Wooden, Acrylic, Foam, Rubber, Brass, Textiles, Stainless Steel, etc.
People also search for branding UV Printing Machine
Best Laser Engraving and Laser Cutting Machines
Choosing the best laser printing machines depends on the behalf of your work volume and types of products branding. If you are intended to laser cut, engrave, or laser mark on paper, cardboard, acrylic sheet, or wood you need to buy 30W-50W laser cutting machines you can produce marking, engraving, and cutting work done easily.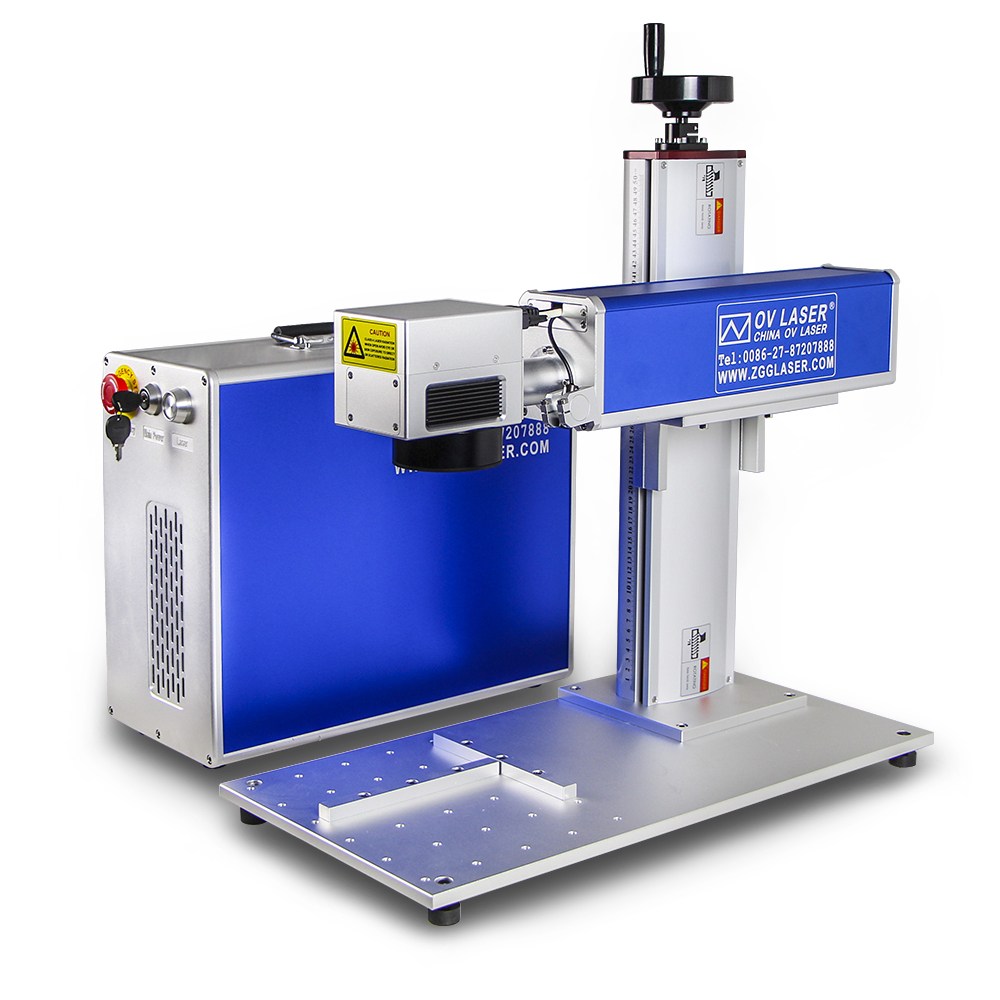 If you are intended to cut 2-3 mm thick stainless steel, brass, or iron and in bulk production, you need 500w power with an oxygen gas laser cutting machine with sufficient and ventilated space.
Laser Cutting Demand in the Market
After digital printing technology revolutionized since then, there is a huge demand in the open market for personalized products and new businesses need to viral their brand name in the market. If you're an entrepreneur you have no budget to send your file there are huge businesses providing job work.
Laser Cutting Machine Cost
Laser engraving and laser cutting machines' cost depends on the capacity power supply load and types of application used for marking, engraving, or cutting. Also, it depends on the materials you are intended to cut. The harder the material required the higher power and pricy. The laser cutting machine price range starts from INR 25,000 -2,00,000.
What is laser engraving & its advantage
There is countless advantage of laser technology in various sectors. Here we are focusing on a few of them
No required basic setup cost is a digital application.
Fast and accurate branding, can be applied even on very small substrates.
Very low maintenance cost & speedy process.
Permanent branding solutions
Easy business setup cost
Low investment business
Approx 0% wastage
Difference between Laser Marking & Laser Engraving
Laser marking and laser engraving both are similar but there is a little different but visually huge difference.
Laser making: A low power beam application on the product where only the upper layer of substrate is removed and creates an intended design over it. Comparatively lower age branding.
Laser Engraving: Heavy power beam application, resulting in the substrate is burnout deeper and burning material either melting or converting into smoke. You can easily look with your naked eye and touch & feel the engraved area easily.
Deeper engraved area can be filled with the color of the brand name and it is lost longer.
Co2 Laser vs Fiber Laser
What is laser engraving and how does it work let us understand in detail. Both types of applications are used for marking, engraving, and cutting but there is a huge difference in terms of quality laser and cost-effectiveness.
[wptb id=1651]
F. A. Q.
Q. How a laser cutting cost is charged?
Ans. The laser cutting cost of products depends on the cutting time taken and consuming the electric power supply.  Each type of substrate stuff thickness and stiffness is different, so each material's cutting cost depends on its thickness, shape, and hardness.
Q. Can we cut any stuff through laser technology?
Ans. Most of all metal and nonmetal materials can be cut there are a few stuff we can't cut likewise polyvinyl chloride and toxic gas-made materials.
Material made of high flammable can't be laser cut.  
Q. What is laser engraving and how does it work?
Ans. Electric power conversion into soft power is known as a laser beam. Marking on the substrate is more accurate & speedy than the traditional way.
Laser engraving applications work digitally. Highly used in automobile, medical, aerospace industries, corporate gifting & personalized gift items.
It is a very cheap and cost-effective process rather than a sublimation printing and pad printing application.
Laser Engraving Pen, Metal Dye Making, Metal Letter Cutting, Mementose, Marking on Metal Medical Device
How much does a laser engraving machine cost?
There are two types of laser cutting & engraving machines 1. Co2, 2. Fiber Laser. Entry-level laser co2 laser machine cost starts from Rs. 20,000 onward. Big size laser for heavy metal cutting laser cutting machine cost 5,00,000/- onward.
What are the basic factors need to know before buying laser cutting machines?
There are numerous factors, first of all, you need to know what material-made product, thickness, and application (marking, engraving, cutting, or etching) you want to do.
Optimum quality laser marking, engraving, or laser cutting required require different power beams. Without assuring it you may get a loss.
How much does a laser engraving cost per hour?
Laser engraving costs vary from media to media, high density, and deeper engraving cost goes higher. Laser engraving cost per hour depends on the power consumption, laser machine depreciation cost, labor cost, etc. Usually, laser cutting costs per hour are 3000- 4000 INR per hour.
Is laser Smoke harmful?
Laser smoke is harmful you need to accommodate the atmosphere able to work freely for the staff and make the environment friendly. The smoke is full of various types of gases.
What is the cost of the laser engraving machine head?
The laser head plays a crucial part in terms of quality laser marking, once the laser nozzle size broadens the laser tolerance label increases, and it needed to be replaced the laser machine head costs approx 5K – 7k dollars depending on the size and laser head brand.
Why fiber laser is better than the co2 laser?
The fiber laser is better than the co2 laser, the reason behind it is, that the co2 laser reaches the laser head through many mirror reflections from the energy resonator, where a lot of energy is wasted to clean the laser way, whereas fiber reaches the laser head without damaging any energy.