What is Sublimation Printing?
What is sublimation printing? let's understand in a few easy ways,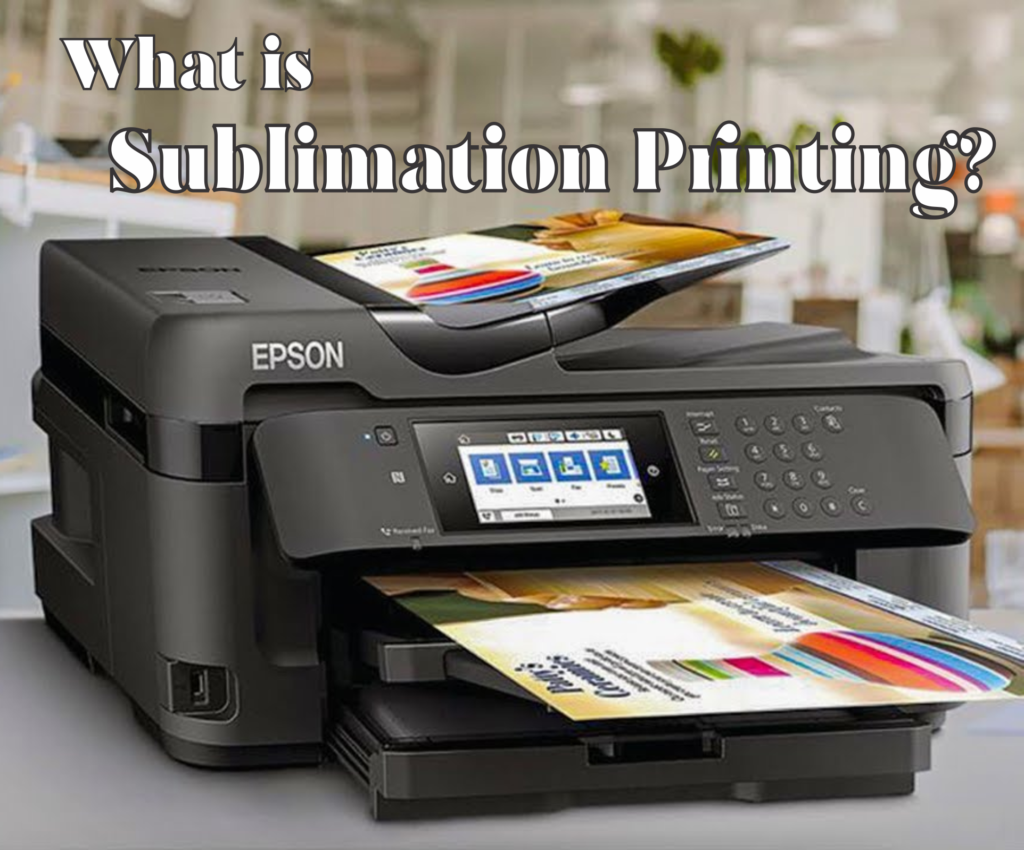 "Sublimation Printing is a type of ink transition method using heat & press technology on the substrate, in this process solid ink converts into gaseous form without converting into liquid form and heated dye sublimation ink penetrates into polyester or polyester coated substrate surface through a small pore at the presence of the specific amount of temperature & pressure."
During the heat application, the special dye sublimation ink molecule gets activated and starts moving into the polymer-coated surface pores. Usually, this activity happens in the presence of appropriate temperature amount between 300-4000F Fahrenheit and pressure for a specific time period."
Sublimation printing is totally different from traditional printing technology likewise screen printing, offset printing & UV printing, etc.
Sublimation Products: Key Chain | Photo Mug | Smart Phone Cover | T-shirt | Cap | Cushion Cover | Flag | Ceramic Plate | Lanyard | Coasters | Customized Sashes | Tent Fabric | Satin Label Printing | Gaming Table | Mouse Pad
Sublimation Printing Principle
"A process of ink transitions from one surface to another surface without converting into liquid ink form is known as sublimation printing. This printing application works only on polyester or polyester-blend materials. Due to the dye-ink transparent color, visible only light color fabric/substrate only.
During the heat press application, the polyester-coated stuff pores open to absorb the dye sublimation ink, and sooner the polyester-coated stuff turns cold, its pores closed remain, and the dye – sublimation ink became a permanent part of the substrate and more visible.
For sublimation printing process requires a SPECIAL DYE SUBLIMATION PRINTER, SUBLIMATION INK, SPL SUBLIMATION PAPER, INK, HEAT-PRESS MACHINE, etc. The best sublimation printing result involves various equipment and print experts.
BEST RECOMMENDATION
Highly recommended to get the best sublimation printing result to choose a 100% polyester-coated surface. Except for the best print result on 100% polyester, it starts fading long after a long period of time. The dye sublimation printing application is highly preferred for Promotional Items, Customized Gift Item Printing, and Textile Industries.
Sublimation printed product colors are Vibrant, Scratch-Free, Non-Crackable, and Long-Lasting Imprints. Used sublimation ink is Eco-Friendly to nature & humans both.
"Sublimation printing on the darker substrate produces lower quality visibility.
What is sublimation printing? ask me if you are searching sublimation printing machine for a startup textile business or an existing business I will tell you the best sublimation printer, ink & sublimation blanks that benefited you.
Sublimation Printing Limitation
Even though a lot of benefits of sublimation printing it has a limitation such as it can be applied only to polyester or polyester-blend materials. Another drawback is printing substrate must be a white or light color base. Whilst UV Printing Application can be applied to almost all types of substrate even soft or hard.
The Role of Heat Press Machine in Sublimation Printing
HEAT: The heating process activate the dye-sublimation ink molecule from one surface to another surface (substrate) with the help of the ink carrier (sublimation paper).
PRESSURE: Pressure controls sublimation ink gaseous form to swing away from the substrate surface and create an atmosphere to penetrate into the substrate surface to make a strong bond with sublimation ink & polyester coated surface.
HEATING METER: The heating meter facilitates us to increase and decrease the amount of temperature and time because different materials stuff requires different amounts of time & temperature to sublimate.
The inbuilt time count-down meter indicates the completion of printing.
Basic Equipment of Sublimation Printing Process
The sublimation printing process involves 7 major components. 1. Sublimation Ink 2. Sublimation Paper 3. Sublimation Printer 4. Heatperss Machine 5. Computer or Laptop Device 6. Teflon Sheet 7. Heat Transfer Tape. All these components are the basic needs for starting a sublimation printing business.
Sublimation Printing Demand
There is a huge huge demand for Customized gifts and Personalized Apparel like sportswear, school dress, and company uniform, There is a huge demand for craft creators, athlete apparel, and customized wearing highly required for sublimation printers, sublimation ink, and sublimation blanks.
Except for sublimation printing, there are other digital customization printing applications likewise EMBROIDERY & DTG PRINTING but each technology has its pros & cons in terms of print quality, price per unit cost and print longevity, etc.
Sublimation printing is specialized for polyester or polyester-coated materials flexible and non-flexible no other technology can fulfill this gap.
Types of Sublimation Printing
There are two types of the sublimation printing process
Sublimation Transfer Paper
Direct Sublimation Printing
Sublimation Transfer Paper Printing Step by Step
First of all, you need to create a design and then printed it on sublimation paper after that printed design is transferred to the substrate with the help of a heat-press machine. These sublimation blanks could be ceramic mugs, coasters, key chains, ceramic plates, t-shirts, etc.
These sublimation blanks are either made of polyester materials or pre-polyester-coated materials. Usually, gets printed in flat (t-shirt, cushion, mouse pad) conical, and cylindrical (mug, water bottle) form substrate.
Sublimation transfer paper made it easy to print on solid hard, fabric metal & non-metal substrates. Sublimation ink can be transferred to any materials that can be coated with polyester and adopt temperatures up to 400 Fahrenheit.
Direct Sublimation Printing
Direct sublimation printing on the substrate is done for commercial use. First of all sublimation blank is prepared for sublimation printing by applying the polyester coating in a roll-to-roll form and then it is fed into the direct sublimation printing roll-to-roll printing machine.
Once the sublimation ink is printed, you just need to pass through the heating roller to cure the ink. This sublimation printing application is used for making the textile industry to make SUITS, SAREE, STOLES CURTAINS, BED SHEET & TENT FABRIC, etc.
Direct sublimation printing is feasible only for flexible materials only.
Sublimation Printing on Flat Surface
Any type of flat surface likewise fabric or hard polyester coated (t-shirt, plaque, MDF coaster, etc.) can be printed easily.
Let's see what is sublimation printing method on t-shirts in a few easy steps.
Create a t-shirt design or download a file from a computer or laptop device.
Get a mirror printout of the t-shirt design on sublimation paper using a sublimation inkjet printer.
Cut printed paper into the order size.
Place the mirror-printed face onto the intended area to be printed on the substrate and tape it with heatproof tape.
Switch on the heat-press machine and set the required sublimation temperature
Sublimation printing on polyester t-shirts at 170-180 degrees Fahrenheit is the best.
Manage heat press time according to substrate behavior. Usually, polyester-made t-shirts required 60 seconds to fully transfer on the t-shirt.
Put substrate into the heat press machine and place the printed paper on it (printed face on fabric)
Press down the heat press machine lever.
Wait up to 60 seconds and keep your eye on the time meter coming down from 60 to zero.
Pull the heat-press liver up
Remove paper quickly from the t-shirt
Your custom t-shirt sublimation print is ready to use.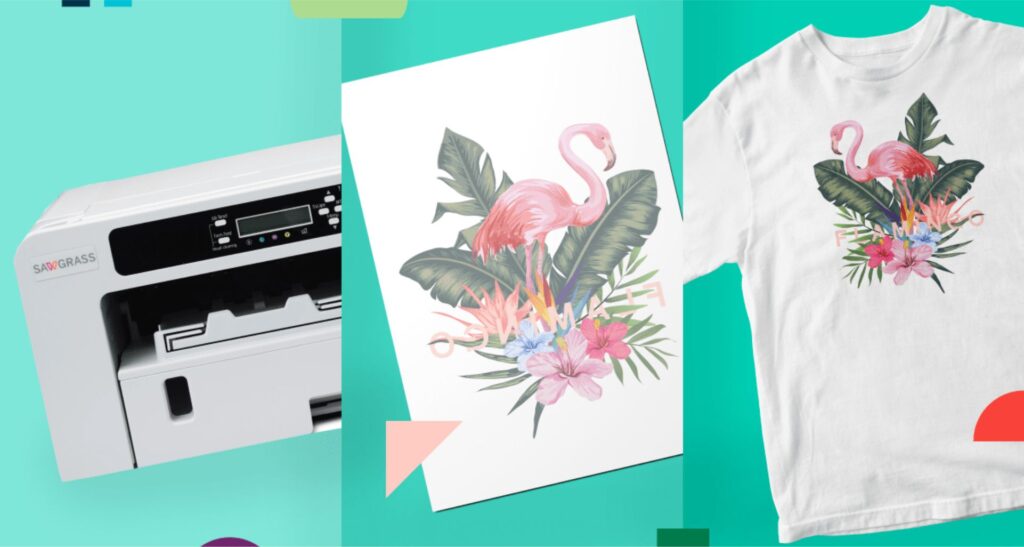 There are a few key points that need to be noted.
Only polyester or polyester-coated material can be sublimated.
The appropriate temperature creates an atmosphere to start moving dye sublimation ink from one surface to another.
Adding heat to the substrate helps to open the substrate pore and pressure makes dye ink (special ink printed paper) start moving straight into the open pores of the substrate. After cooling down the ink becomes a permanent part of the substrate.
Pressure also controls the gaseous form of dye ink to prevent ghost images.
Heatproof tape help to print only on the tended area.
Ink transferring time of period different types of substrate required different ink transfer time.
Specially coated paper (sublimation paper)
Apply pressure on the substrate evenly.
Use ink compatible with all sublimation paper brands.
Note:-
1. Sublimation Ink transfer on the substrate, time, and temperature differ from media to media.
2. The Substrate that is unable to adopt the temperature of 250-300 Fahrenheit can't be printed sublimation like plastic
Sublimation Printing Raw Material:
Sublimation Paper | Desktop Computer or Laptop | Inkjet Sublimation Printer | Heat Press Machine | Heatproof Tape | Teflon Sheet | Sublimation Ink | Cutter or Scissor | Measuring Scale | Sublimation Blank | Silicon Pad, etc.
Sublimation Paper: Sublimation paper is a normal weight of paper (100-120gsm) to make sublimable is coated of the weight of 1.5-to 1.6 lb/3000 square fit of silicon and bonding additives materials. Sublimation paper is available in SHEET (A4 & A3) & ROLL form (4fit & 5fit Wide)

Desktop Computer/Laptop: It's a major part to start a sublimation printing business you need to create a design first and send the file to the inkjet sublimation printer. Professional design software likewise Adobe & Corel are more helpful to create a stunning design.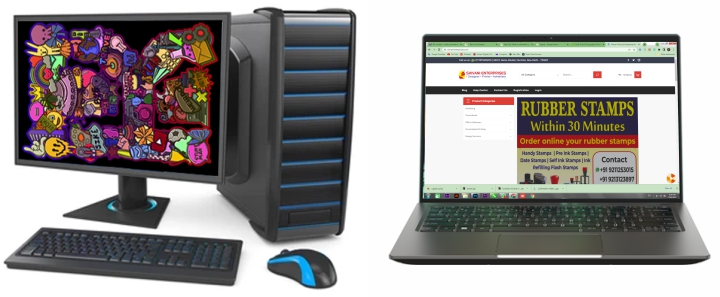 5 Best Sublimation Inkjet Printer: A sublimation printer is a normal inkjet printer. If you have an old inkjet printer suck up the entire ink properly and clean up the printhead thoroughly even the ink carrier and full printer tank with sublimation ink or buy a new sublimation ink supportive inkjet printer that fits your budget.
Sublimation printers are available in desktop and large formats and choose the best fit for your print project.
A large format sublimation printer is the best for Textile Printing & Flag Printing Businesses whilst Desktop Sublimation Printer is the best for customized gift item printing businesses.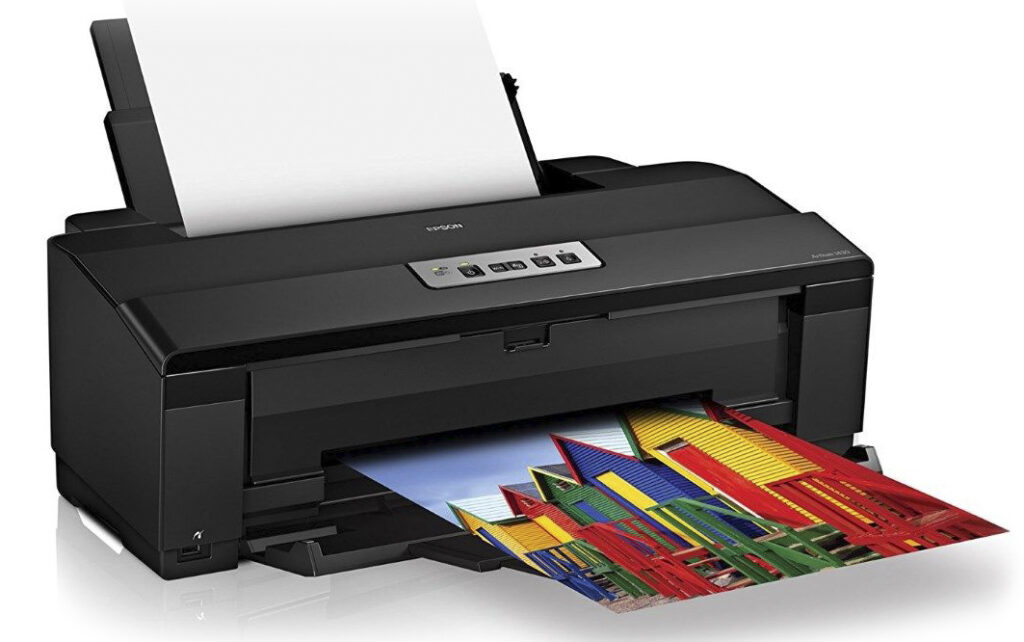 Heat Press Machine: There are different shapes and sizes of heat press machines comes. buy which one can solve your problem. A heat press machine is a tool that helps to start a chemical reaction in a specific location where content has to be printed.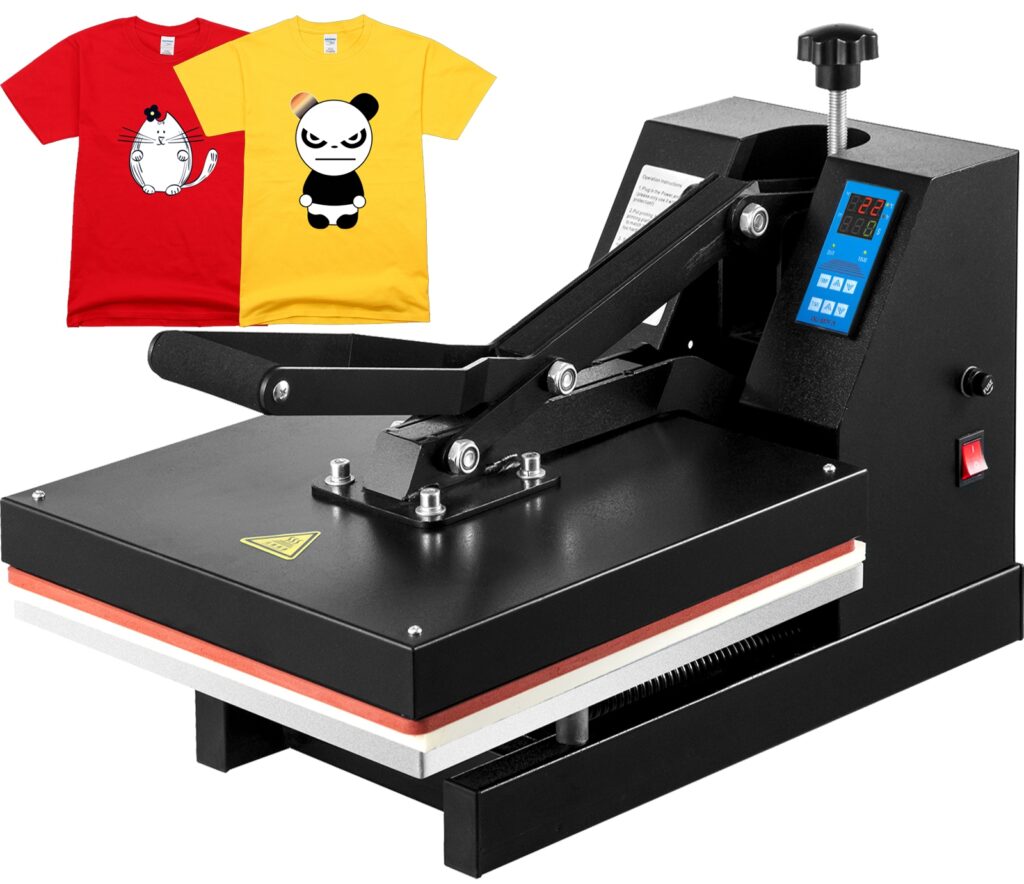 Teflon Sheet
Teflon is a type of fabric that does not affect heat. Used for the safety of hands & substrate to burn with heat during sublimation printing. Typically, it is a flexible material used during sublimation printing.
Heatproof Tape: It is the special tape used to fix sublimation printed paper on the substrate it does not melt even if it is heated 300-400 degrees. It helps to place the sublimation printed paper on the intended area. Comes in various sizes as well as 0.5″, 0.75″ and 1″ in wide.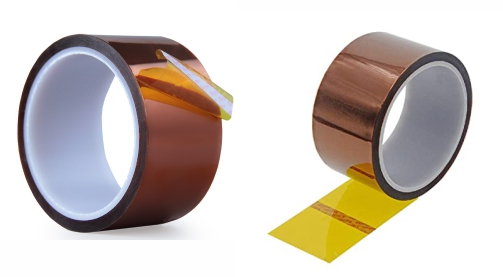 Sublimation Ink
Sublimation ink plays an important role in dye sublimation printing. Except for sublimation printing quality, keep your head printing for a long period of printing. Dye sublimation ink is an eco-friendly additive and solvent base printing ink. Sublimation ink is available in 100ml, 500ml & 1000ml packaging.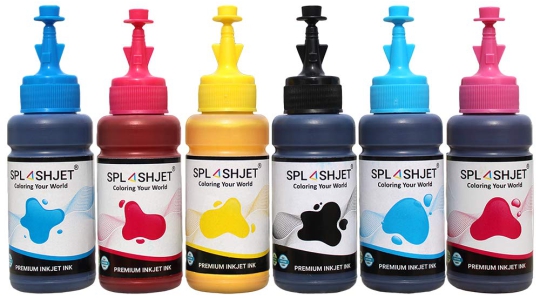 Types of heat press machines:
There are different types of products needed to print sublimation as well as a flat, cylinder, 3d, etc. There are mainly three types of sublimation heat press.
Sublimation Blank: There are uncountable non-fabric products that are polymer pre-coated used as well as MDF coasters, metal sipper bottles, ceramic mugs,s, and plates etc.

Round Heat Press Machine
Flat Heat Press Machine
3D heat press Machine
1. Round Heat Press
The product that is made cylindrical and rigid required around heat press and elements to apply are inbuild silicon pad where the print is placed between the substrate surface and silicone pad. Round Heat Press is ideal for sipper and photo mug printing.

2. Flat Heat Press
T-shirt printing, coaster printing, pillow cover, ceramic tiles, key chain, lanyards, etc. are printed through a flat heat press. Placing printing product on the flat surface and heat is applied from the top onto the substrate. 3. Best Sublimation Paper:

3. 3D Sublimation Heat Press
Various products required printing on the inner surface, on the curved area, inside print likewise mobile cover, inside of ceramic plate and cup. It required a 3D printer. 3D sublimation printer works fact of the vacuum system.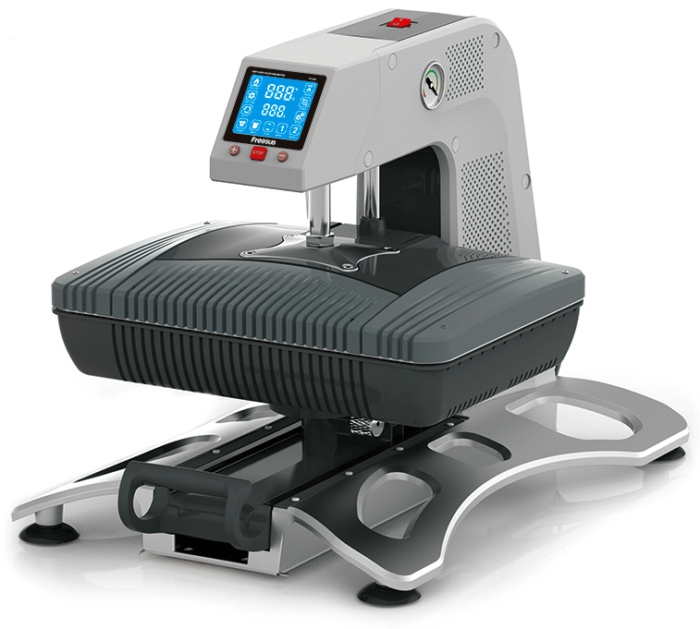 The intended printing object is covered with printed sublimation paper and taped.
Sublimation Printing – CUSTOMIZED GIFT ITEMS
Fabric: T-shirt, Lanyard, Flag, Cushion Cover

Wood: Coaster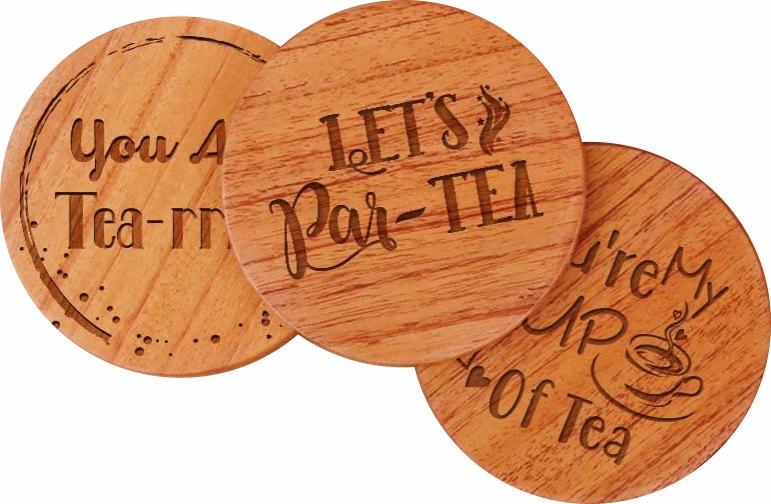 Metal: Key Chain, Photo, Sipper, Trophee

Ceramic Product: Plate, Mug
Q. & A.
What is sublimation printing & how does sublimation printing work?
Sublimation printing is a method of adding design onto the substrate using heat and pressure. the method is applied at a time on the polyester coated stuff with a special type of dye ink-printed paper, printed dye ink on the paper starts to penetrate into polyester fabric or polyester coated stuff's tiny pore in the form of a gas state, infused into and a creating colourful image. It became a permanent part of the substrate.,
Can we print sublimation ink on cotton fabrics?
No, absolutely no. because the cotton fabric does not have pores to absorb sublimation inks. whilst polyester-coated substrate has pores to absorb inks to make a strong bond with dye-sublimation ink.
Can be printed sublimation on the dark base substrate?
We can print but sublimating printing might not be visible on the dark base substrate. Sublimation printing is recommended for polyester or polyester-coated substrate with a white or light background.
What are the best sublimation Inkjet Printers?
There are 4 main inkjet printer manufacturers in the market. 1. HP 2. Brother 3. Canon. 4. Epson. I have tried out each of these brands and gained the best experience with EPSON as the best player in this quality inkjet printer even of printer service or print quality.
What is the difference between direct dye ink printing and dye ink sublimation printing?
Dye Ink Printing on the object is faded and starts fading from day one after printing but Dye Sublimation Printing ink is vibrant and long-lasting finished with the product printed life.
What are the precautions needed to know before buying a sublimation printer?
There are a few key points you need to know before buying a sublimation printer.
1. The print quality (Resolution)
2. Printer servicing center.
3. Printer speed
4. Printer connectivity.
5. Printing maintenance cost.
6. Printer warranty & guarantee
These are basic key points to look into before buying a sublimation printer.
How does a 3D substrate get sublimation printed?
There is a special type of heat-press machine used for hard 3D substrate printing. like a coffee mug, shipper bottle, mobile cover & ceramic plate, etc. The concept of the 3D heat-press machine is based on the vacuum system. The 3D sublimation heat-press machine drawback is a flexible substrate can be printed as well as fabrics
Is a laser printer can be used for sublimation printing?
Absolutely not, for sublimation printing you need an inkjet printer because laser printers have an inbuilt heating element that can damage the printer drum or create a ghost image print because sublimation ink will vapourize during laser print.
Can we use regular paper in place of sublimation paper?
We cant use regular paper for sublimation transfer printing in place of sublimation paper. Sublimation paper is specially coated with polyester materials this is why sublimation ink stays on this coating temporarily, Once the heat is applied, the entire sublimation ink is transferred to the substrate.
If we use regular paper in place of sublimation paper, paper can absorb the entire ink, during sublimation heat transfer printing ink will not transfer to the substrate or it will transfer a little amount of ink.
Can we print white color in the sublimation printing process?
Absolutely no, because there is no white color sublimation ink tank used for sublimation printing and no CYMK color composition that produce white impact.