As per name demotes 3D printing, here products get manufactured in 3 dimensions like length, width, and depthwise using different types of printing technologies. The 3D printing process involved by adding materials layer by layer. This is why it is known as an additive manufacturing process. It is a typically technical design-oriented printing method, that required computer-aided design. 3D printing technology, software & 3D printing machines are totally different from traditional laser printers & inkjet printing methods.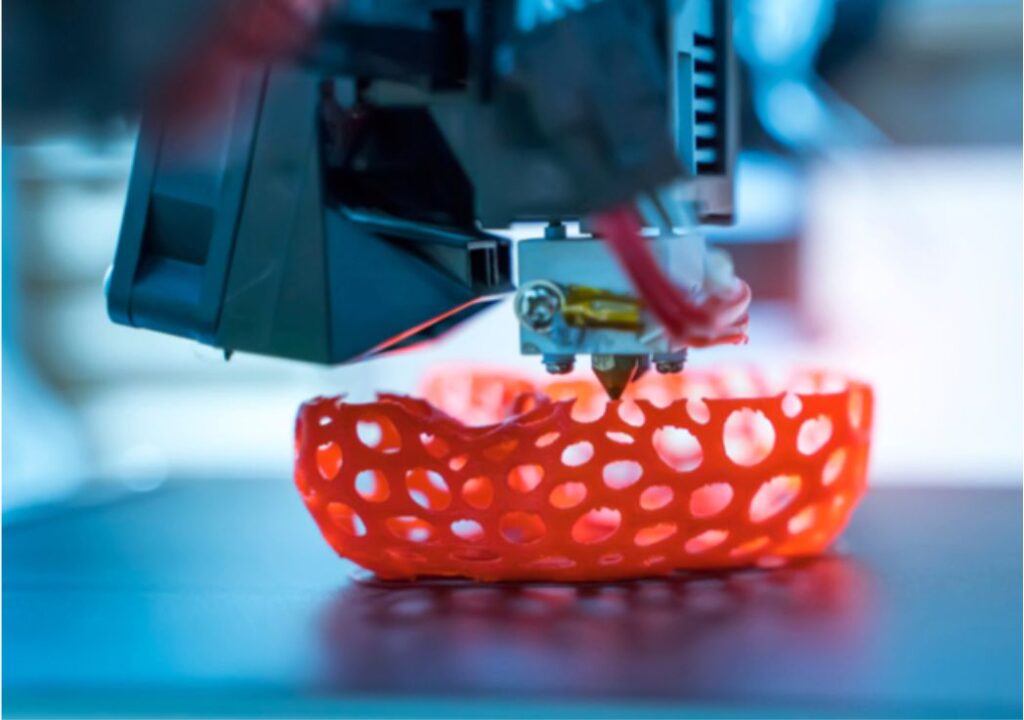 3D Printing Principal
There are mainly 4 types of 3D printing technology. Adding a slice of the material layer by layer with the help of a mirror controlling system. 3D files are made in the form of a slice layer of wide, length, and thickness. Here you have required an STL file for 3D prints.
3D Printing Technologies concept started in the Decade of Year1980-1990 with the basic concept of "rapid prototyping" by Dr. Hideo Kodama that a product can be manufactured by resin curving laser. The 30-Year-old invention of 3D printing technology is now adapted in various sectors.
Industry Highly Used 3D Printers
I think hardly you have heard 10-15 years before about 3D printing technologies. It's a newer technology highly used in Fashion, Construction, Medical Equipment, Automobile Parts Manufacturing, Modeling in Education, and Food Industries. Basic 3D printers are available microwave size printers. Most of all precise products are manufactured in 3D processes rather than a standard process. World-known automobile brand TESLA and bioproduct manufacturing are mone through 3D printing.
1. FDM 3D Printing Technologies
FDM 3D printing technologies is an entry label of 3D printing. There are different types of 3D printing used for different types of products in Desk TOP Printer and Industrial Printer. It could be plastic, metal powder, Photopolymer Liquid, or Resin materials.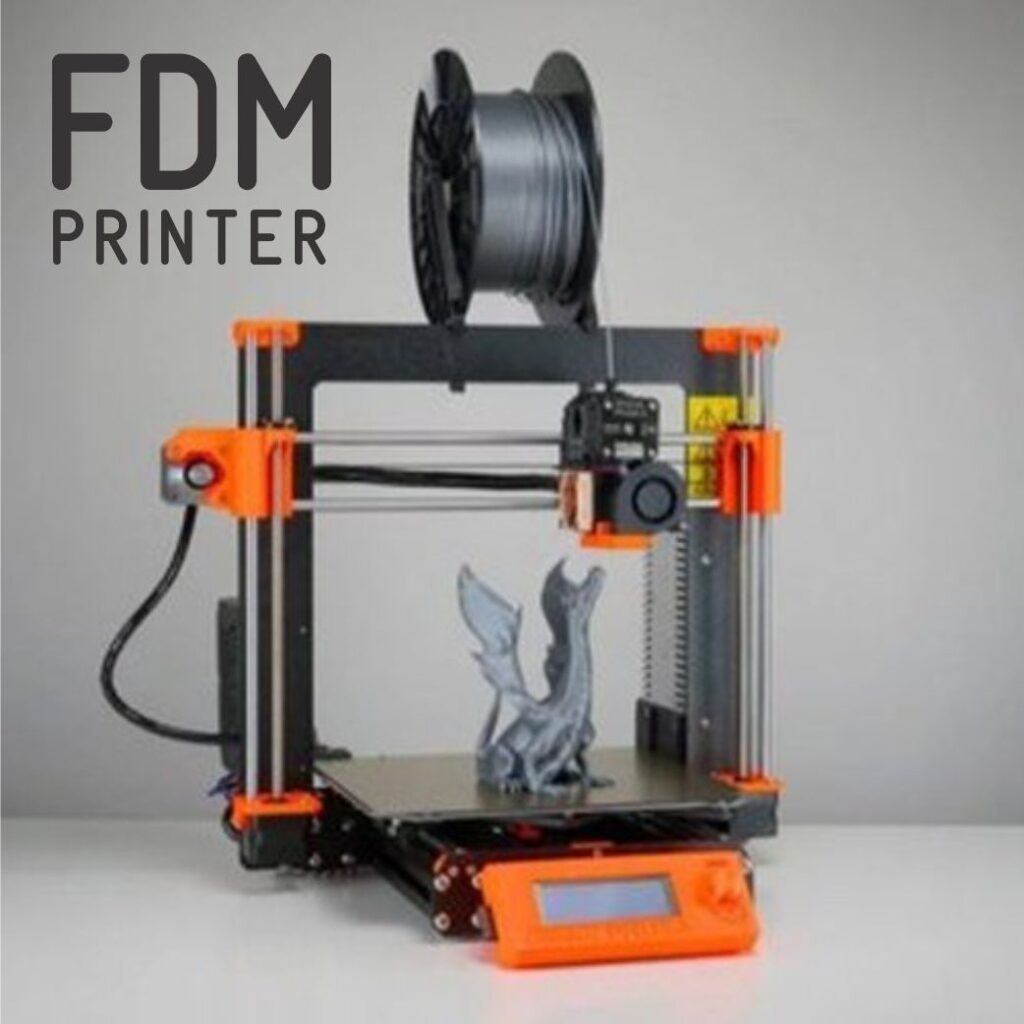 1.1 Thermoplastics
FDM 3D Printer is based on thermal technologies. Here a plastic filament is melted with heating elements and gets required shaped by a nozzle by adding materials slice layer by layer. To cure the filament no chemical is added so it is easy to recover the previous materials stage easily. This technology is foremost used for plastic-made products and small-size production like toys, plastic nut bolts, etc.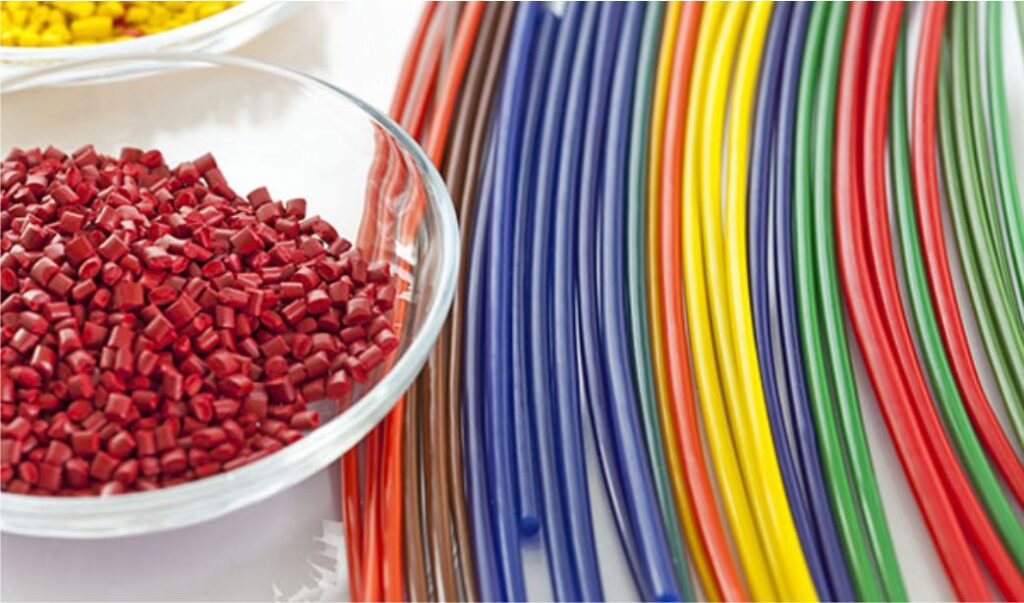 ABS and Polyvinyl Carbonate materials are highly preferable.
1.2 Thermasetting Methods (FDM)
In this type of printing, the material has added some heat, chemicals, and radiations to cure the materials to get the required shapes, once the product gets printed, can't be returned back to the previous stage. This technology work best in the food industry like customized fancy cake & cookies etc. This application is mostly applied to the food industry.
2. Stereolithography Methods (SLA)
It is a laser technology-based process, that used 3d printing materials to get cured by applying a laser beam on the photopolymer or resin layer by layer to harden pieces of stuff. This process is known as photopolymerization. Used resin's optical, thermal and chemical properties are very high.
The product can be produced very intricate design, chemically very strong bond, smooth finishing products, and more than 10-time accuracy of finishing compared to the FDM printing products. Medical equipment, and CNC machine parts are highly recommended.
3. Selective Laser Sintering (SLS)
Most prominently made of nylon stuff, injection molding, and mechanical products gaming products, nylon products.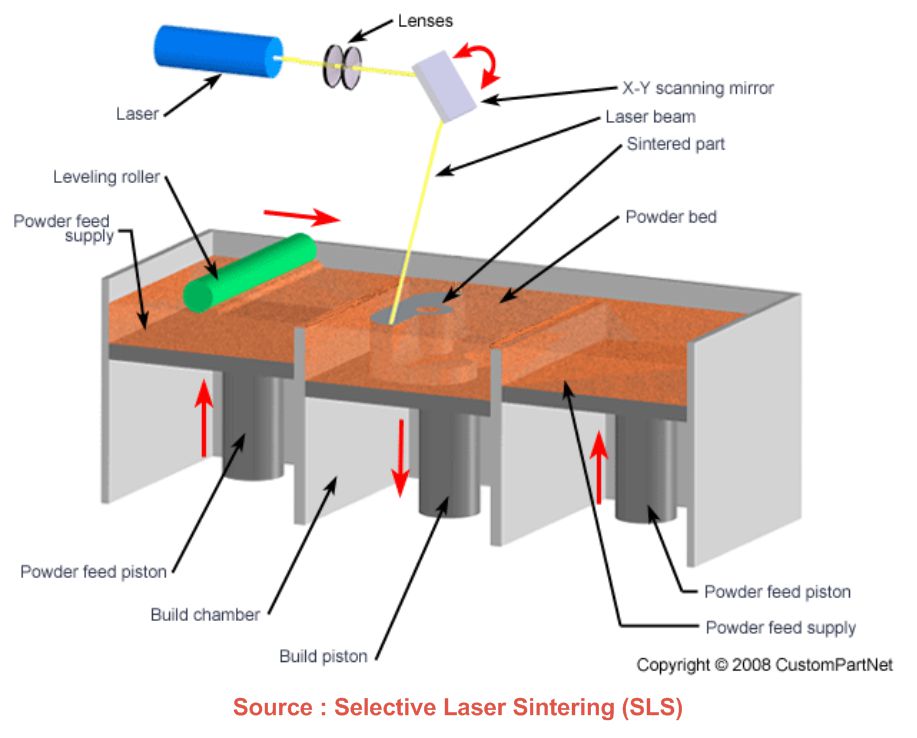 4. SLM Technologies
This technology is mostly applied in large-scale industries.

How to choose 3D printing materials?
Usually, 3D printing is a slow process of using an inkjet printer, 3d printing concept is based on laser technologies, UV light to curve, rain powder, metal powder, polymer spools using thermal printers, and technology-based methods. Used worldwide.
Nozzle clogging,
SLS
SLA
3D printing for 3d modeling in education, automobile, aerospace, and toy product manufacturing, 3d printing technology was developed in the year 1986. Since then huge spike has been seen in the industry. More than 20%, annual growth is currently being seen.
Technologies are based on slicing, resin, remote, and wi-fi software control nozzle, brass and, stainless metal, Difficult to scale in the manufacturer.
Polycarbonate filament materials. Nozzle quality, higher abrasion materials damage nozzle sooner 3D printing future, professional, dental, treatment, 3D printing most used industry required engineers and designers, photopolymer and thermoplastics, Toy Industry, Dental Industry, hybrid plastics, Required skilled labor, 3D printing market size, selective laser sintering, selective laser melting, Laser engraving, plastic melting, rain ink UV curving, 3D Printing machine printing cost starts from rupee 20,000/-, droplet deposition, fused filament fabrication, stereolithography (SLA), laser beam melting, Using filament, what best suit your requirement. 3D modeling, STL file supported. Able to print small sizes. Acrylic and polylactic acid. 3D printing machine works on the x-axis, y-axis, and z-axis. printing.
3D printer categories, Industrial 3D printer, Phototype Polymer, 3D printing software, 3D printing raw materials
There are various factors involved as well as the plastic used, time consumption, power supply, printer depreciation cost, etc. 3D printing is time-consuming. composite, latest technology. High-quality equipment.
Entry-level 3D printers are low precise, slow in speed technically low durable range starting from Rs. 20,000, etc.
Technology-FDM, Filament Thickness 1.75 Diameter, Connectivity, Weight, multi-material printing, Desktop 3D printer, industrial printer, printer queue software, total gram, total meter, total time, spreadsheet, octo print software, commercial and educational benefit, work station,
An expensive 3D printer used for industrial manufacturing costs goes up to 100,000 dollars, For the big equipment 3D printing required a bigger bed. 3D printing quality depends on the various parameter
3D Printer Cost
There is a huge range of printer costs. Ideally, the 3D desktop printer range starts from rs of 20,000 INR. And the Best quality industrial 3D printer cost 100,000 Dollars.
Advantages of 3D printing
Q. & A.
Q. How often we should replace the nozzle?
Ans. 3D printer nozzle's expiry depends on the quality materials. Nozzle made of ruby materials is longer durability compared to all types of kinds of stuff. The second most durable nozzle is brass made. Using your 3D printer head daily for 6-8 hours you might need to replace it after 6 months. When it comes to printer nozzle became wider need to be replaced.
Q. What is the stuff 3D printer nozzle made of?
Ans. Zink, Brass, and rubber materials 3D printer nozzle is made of.
Q. How to calculate a 3d printing cost?
Ans. 3D printing cost is considered to amount to the consumption of power supply, plastic materials used, manpower, and depreciation of the cost of 3d printing machines.