Embroidery 101: What is embroidery?
"Embroidery is an artistic way to decorate a piece of fabric. It could be any type of creative like a logo, flower, or text on the fabric with the help of colored threads rather than textile ink or paint, which is known as embroidery work. basically, it is a newer technology for sewing onto the cloth by hand or computerized needle."
The latest embroidery application is done by computerized embroidery design and semi-automated machines. Computerized embroidery is a highly precise and fast process. Embroidery objectives may be different aspects as well as commercial fashion designer business or home embroidery.
If you are involved in the branding business you may have a requirement to embroider the logo, and embroidery the brand name on the t-shirt sleeve. Embroidery machines may have good options to increase your business multiple folds.
Before buying an embroidery machine your intention should be clear-cut about buying for home use or commercial use.
Embroidery Application Uses
Embroidery work is done on regular dresses, defense official dresses, and curtains. Branding on t-shirts caps etc. to make more eye-catchy designs.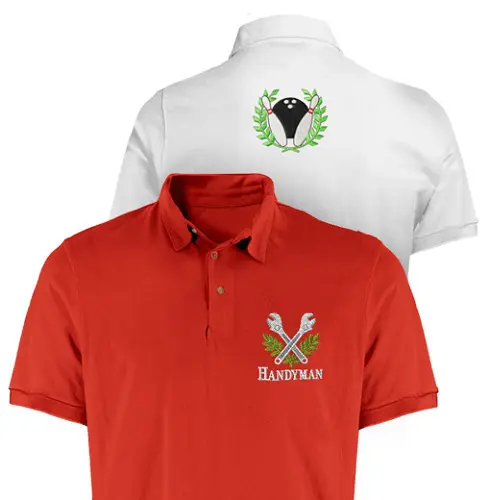 Best Embroidery Kit
Choosing the best quality kit help to produce a quality product and faster work.
Scissor | Embroidery Thread Collection | Hoops | Thread Remover | Needle | Embroidery Backing Fabrics, etc.
Scissor :
Embroidery Thread: Polyester fabric thread is stronger and helps to finish embroidery projects faster rather than weak thread as it breaks during machine work.
Hoops: You may have an option of plastic or wooden. different sizes of design required a different hoop size to place fabric to be embroidered.
Each accessory has a specific role in embroidery. I think the role of the needle in embroidery is the most prominent because specific types of fabric required a special needle in terms of needle height and needle structure. Embroider on the cap and t-shirt are different to produce a quality product.
How to choose the best embroidery machine?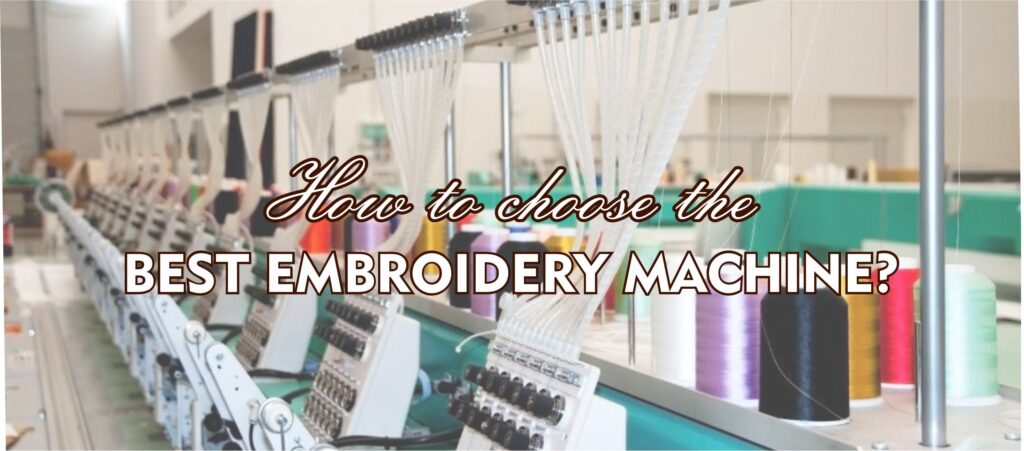 The best embroidery machine is concerned with your embroidery project as well as embroidery business volume, embroidery machine budget, and embroidery size on the products.
For example, If you are involved in a brand promotional business like t-shirts, caps, hoodies, or jerseys, etc. you have to look into various aspects.
Hoop and Its Different Size
A hoop is a circle made of wood or plastic to fix a piece of cloth tightly. Hoop size denotes the embroidery area you are required to be done on the t-shirt pocket size, sleeve, etc. Embroidery on the customized logo on the t-shirt Hoop Size of 4″x4″ or 5″x7″ is perfect. Weekly have an order punching 200-300 pcs, go for a single or two-head machine that can fulfill your requirement. Bigger the embroidery design required big-size hoops.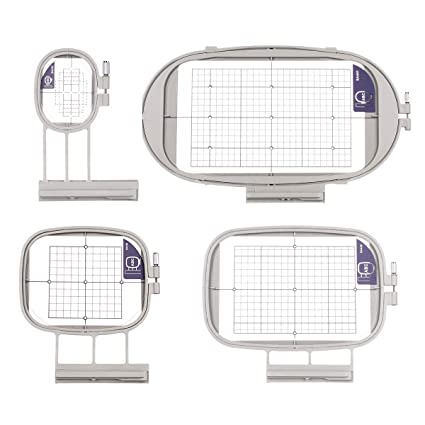 Single Needle vs Multiple Needle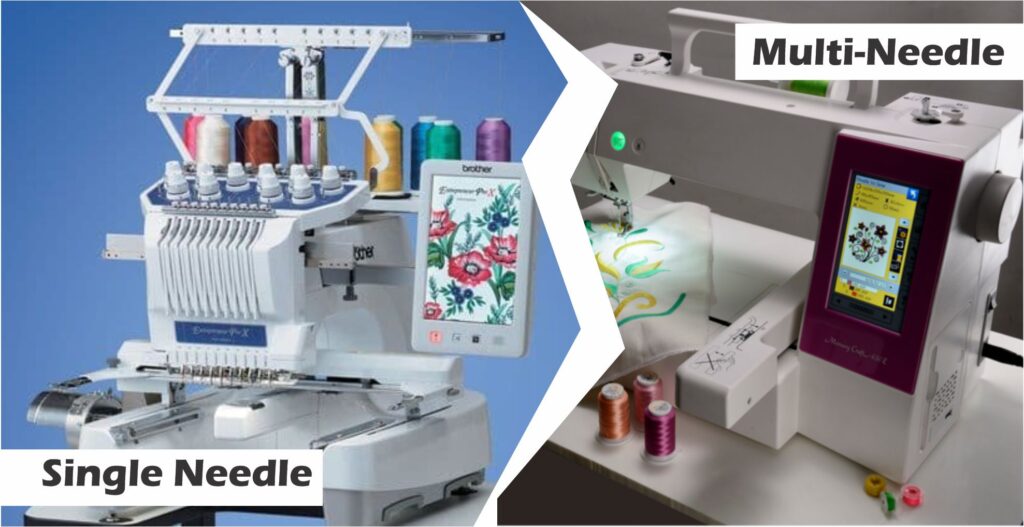 There are embroidery machines that have a single needle and multiple needles, multiple needles concerned to work with multi-color thread sewing at a time that finishes embroidery work faster. The single-needle embroidery machine needs to change thread for the next color thread after finishing one color thread typically it takes a longer time to produce embroidery work.
Multi-needle-function embroidery machines work fast but are pricey.
Embroidery Machine Working Speed
There are different types of embroidery speeds as well as 500 stitches and 1000 stitches. Here are the stitches that denote the working capacity of the embroidery machine 500 stitches per minute as well as 1000 stitches.
Hand Embroidery vs Computerised Embroidery
Embroidery craftsmen no doubt produce amazing artwork with their continued practice and experience. Sometimes pricking a needle in a finger. If we compare mass production computerized embroidery machines have single or multiple needles that play a major role to execute faster and more accurate results.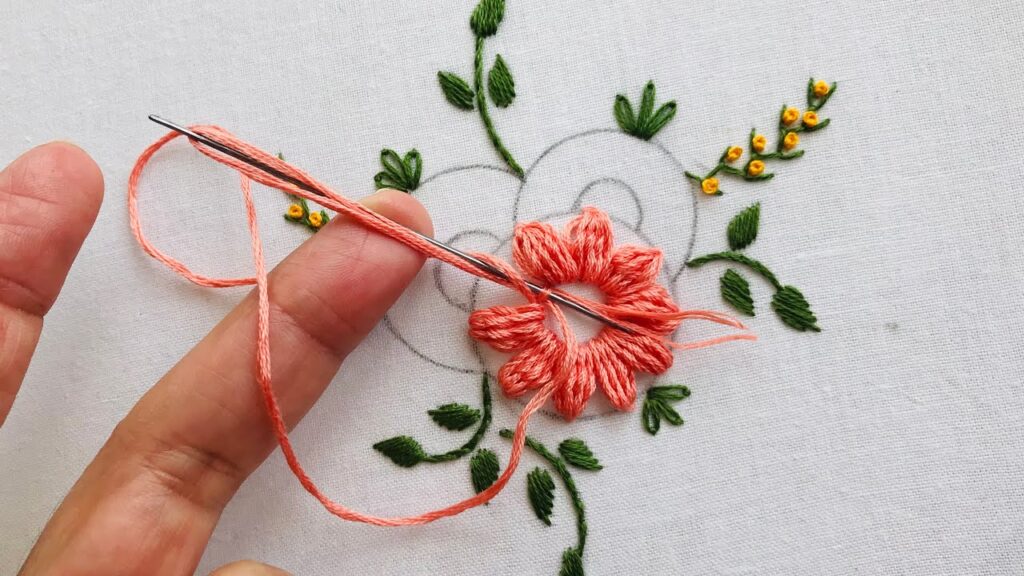 Best Embroidery Machines