Best sublimation blanks are able to accept dye sublimation ink at optimum levels to produce attractive customized printing products for gifting, sports-wearing, and decoration purposes.
Sublimation printing is a digital image printing application that can be applied to soft and hard materials. To create an amazing print, except for quality sublimation blanks, other sublimation printing equipment also needs to be at advanced levels.
White or Light Color Polyester, Polyester Blend, or Polymer Coated Stuff
Must know about 3 main terms that are the key points to finding the best quality sublimation blanks. Let's understand the psychology of sublimation blanks in detail.
Polyester Made Product
As we all know that sublimation printing works only with polyester or polyester mixed stuff. A rule of thumb is that 100% polyester-made sublimation blank produces the best quality sublimation printing products.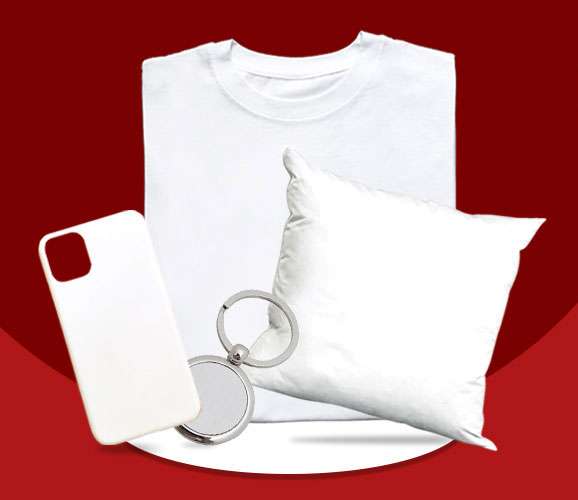 Polyester Blend Products
On any sublimation blank made of mixed polyester material, printing quality depends on the polyester % of the stuff. It is highly recommended that buy 100%-50% polyester-made sublimation blanks. Let's understand with an example here. If you buy 2 white color t-shirts. The first t-shirt is made of 90% polyester and 10% other filler and the second t-shirt is made of 80% polyester and 20% other filler.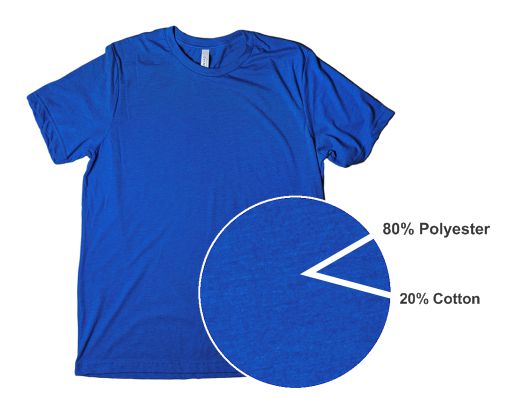 Always sublimation printing result will be better on the first t-shirt because of polyester component is higher. The reason behind it is only polyester components accept dye-sublimation ink during heat transfer and filler does not.
Polymer Coated Surface
Any hard stuff (metal, wood, glass, plastic, stone, ceramic) but able to accept heat up to 300-4000F coated with a thick layer of polymer can be sublimated to produce better quality printing for customized printing. for example MDF Coasters, Plaques, Ceramic Mugs, etc. During sublimation printing, the only top layer of hard stuff polymer coating pores accept dye ink and make a permanent bonding with polymer coatings.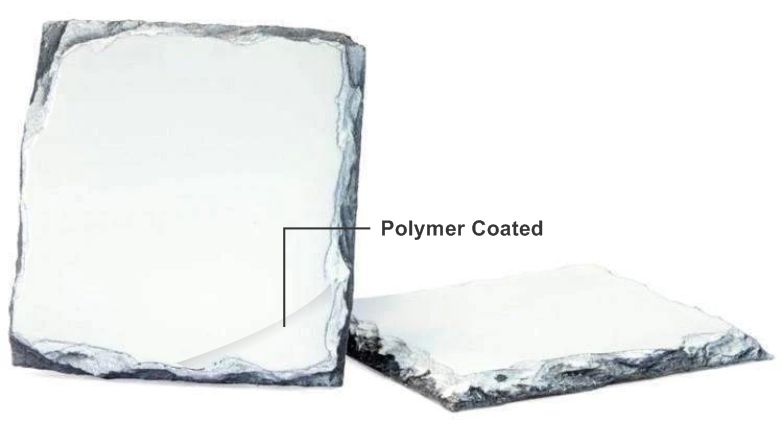 Soft Sublimation Blanks
I think you are searching for blank materials for sublimation printing of Customised Cushion Covers, Mouse Pads, Aprons, Lanyards, Satin Ribbons for Sash Printing, and T-shirts for promotional. Available in bulk at amazon stores choose the best fit for you. These sublimation blanks are made of 65% -100% polyester and polyester blend materials.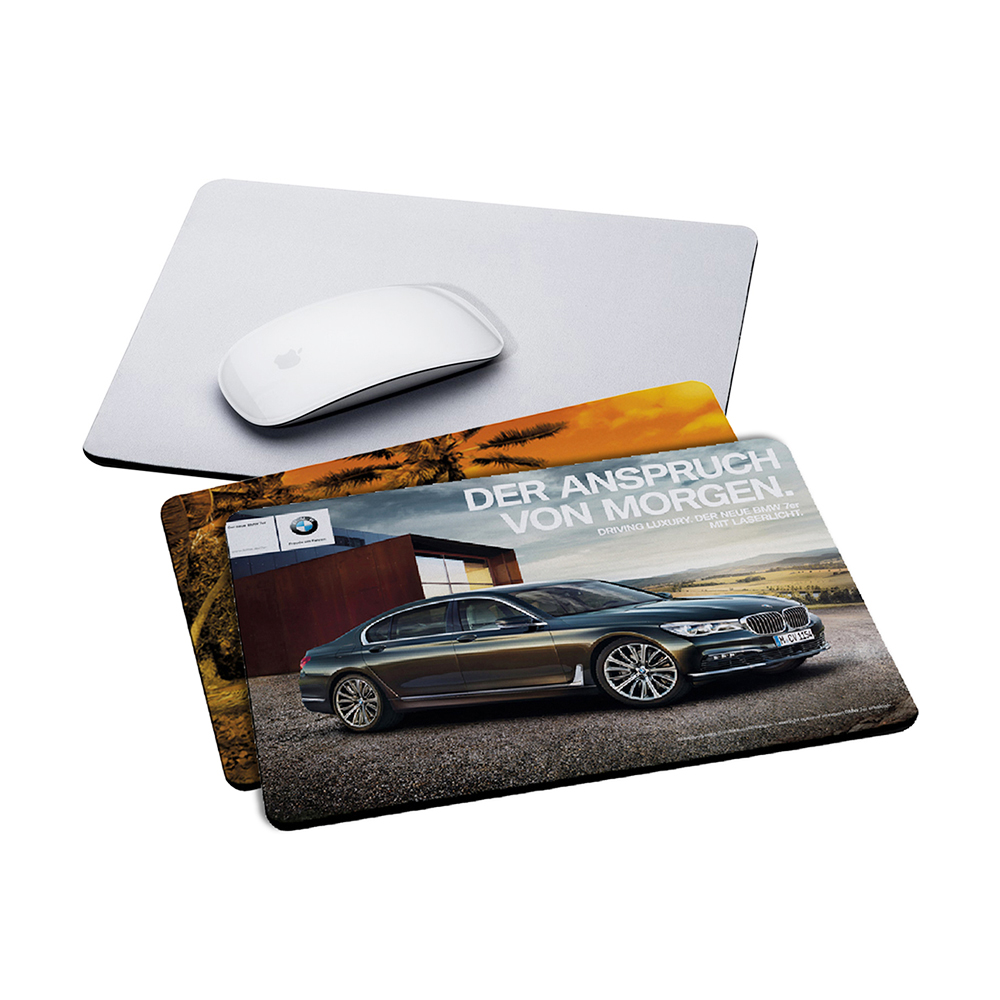 Hard Sublimation Blanks
Hard Sublimation blank upper layer is coated with a thick polymer & backside is the best supportive bade that is able to hold dye ink with vibrant, scratch-free ink and permanent print.
MDF, Metal, Acrylic Aluminum, Ceramic, Wood, and Stones with a light background are coated with thick polymer-coated and covered with a plastic layer to prevent scratches. You need to remove it first before printing.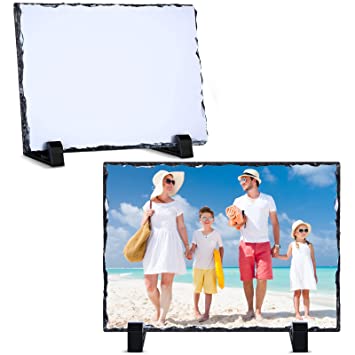 Hard sublimation blanks are a Coffee Mug, Tumbler, Photo Frame, Water Bottle, Identity Card, Nameplate, Eating Plate, etc.
The best sublimation blanks are an essential part of customized gift items. Sublimation printing is based on the heat and press principle. Sublimation ink works only on a light-color polyester material and polyester-coated sublimation blanks. It is highly recommended for custom printing products likewise personalized coffee mugs, promotional t-shirt printing, and photo printing on cushions.
Sublimation printed colors are washable, permanent, fade-proof, crack-free, and anti-peel-off quality. The standard temperature of transferring dye sublimation ink is between 115 degrees to 200 degrees Celsius temperature at a specific pressure and time frame. The temperature and time of transferring dye sublimation ink vary from sublimation blank substrate to substrate.
This process is well known for the intricate design transfer on polyester-based fabric. The heavy value of polyester-coated materials produces better quality printing. The thicker and equal coating on the substrate produced better-quality photos or text.
Sublimation Inkjet Printer| Sublimation Ink| Computer of Laptop | Heat Press Machines |Teflon Sheet
Type of Sublimation Blanks
There are unlimited types of sublimation blank Gifting Items, Trofee, Awards, and Apparel can be sublimated, choose the most required and profitable product. There are numerous types of stuff sublimation blank as Acrylic, Fabric, Metal, Wood, and plastic. The sublimation product catalog is so big.
T-shirt
MDF Coaster
Mug
Mousepad
Sipper Bottle
Cap
Coffee Mug
Ceramic Tiles
Cushion Cover
Lanyard
Mobile Back Cover
Sublimation Plate
Sublimation Key Chain
Sublimation Wall Clock
Sublimation Photo Frame
Apron
Badges
Beer Mug
Fridge Magnet
Graduation Sashes and many more.
All these sublimation products are made of either polyester or polyester-coated stuff easy to print and oven heatproof print of the sublimation process.